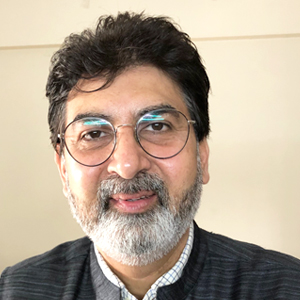 Director & CEO - Nature Pearls Private Limited
Ajay Katyal is one of the pioneers in the global organic food industry, who also established one of India's earliest organic farming initiatives & took it to a global market place. He has been working in Agri-business & Specialty food sector since the past 25 years.
Ajay Katyal has always been a seasoned professional in the development sector, who successfully established a series of Agri- business & Specialty food ventures like organic farming project, Seed production & Contract Farming initiatives & established the market linkage for these ventures with some of the top global food companies.
As Director & CEO of Nature Pearls Privated Ltd, he has been very active in the global Organic & Fairtrade movement.  Along with few other active organic farming & food professionals, Ajay has founded & established the National & International Organic & Fairtrade Federations / Associations which are very effective in promoting these ideas in their own countries as well as world over.
He has travelled all over the world & developed very business relationship with some of the top decision makers in the global organic industry.
Specialties : International business development & Marketing Professional with specialization in Agri-business, Organic & Specialty food products. Presently owns a world class organic food company.