The idea behind the IFD is to take the major Indian Food Buyers & Sellers to the various countries under one strong business delegation for trade fairs and expos.
IFD is partnered by FIFI (Forum of Indian Food Importers), the body which has more than 150 major food buyers on board and CIFT(Council of Indian Food Trade), which has more than 2000 members are listed with them.
We have collaborated with some other major associations like AIBMA, ASSOCHAM, FICCI, NAFED, SEA, TEA BOARD and COFFEE BOARD. This platform will provide the host manufacturers  better understanding & direct business dealing for the Indian markets & assistance  in tapping its large consumer base. 
International trade fairs visitors looking for potential buyers in India can meet prospective clients and forge business relations at the meet. Similarly, Indian exporter searching for foreign buyers can develop a networking with international businessmen. Further, Indian manufacturers and importers planning to sell products, across the world can network with retailers and distributors to generate viable leads for business. Therefore, the Buyer-Seller meet fulfils multiple roles during the IFD Forum.
A unique One Day Workshop cum Event, exclusively for our Delegates attending the main show.
The full event would be hosted by Panicle Worldwide to connect the Food Industry experts from the country visiting to the biggest importer and exporter delegation travelling with us.
We invite the Food Retailers, Supply Chain Entrepreneurs, Distributors, industry experts, manufacturers, trade counsels and commissions to meet and greet with our delegates
The event will be held in a Ballroom separate from the main event venue 1 day before the event
The event will be promoted through B2B print and digital platforms
We will also have a platform where we will have panel discussions and interactions for half-a- day to discuss on business network between the 2 countries
Post Lunch, each participating delegate will get a table space and chairs to interact one-on -one with the guests at the event
Event will have a hosted Lunch and Hi-Tea, followed by a networking dinner with drinks for Delegates and Members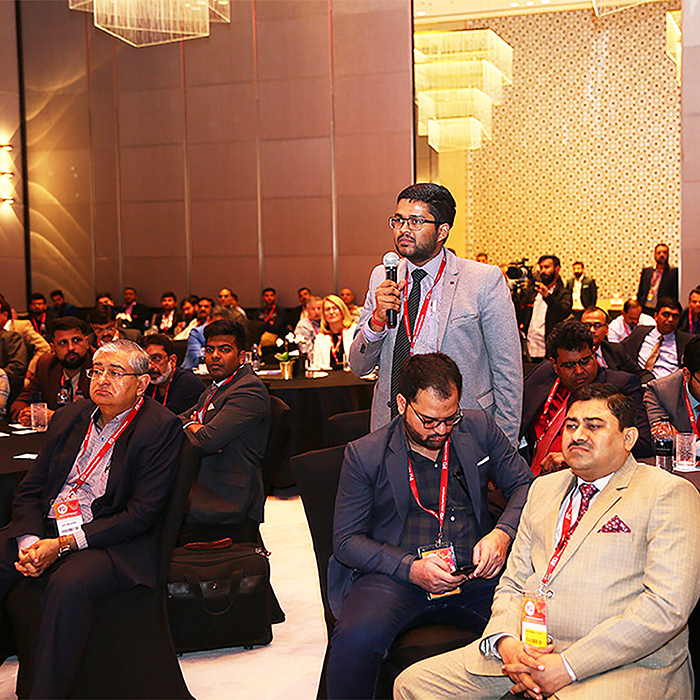 Glimpses from the IFD Buyer-Seller Meet