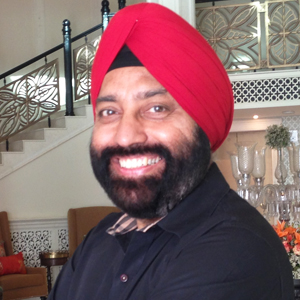 Director Procurement - Hotel Le Meridien, New Delhi
After obtaining his bachelors' degree in Commerce and apprenticeship in Maurya Sheraton, Amarjit Singh Ahuja has been part of the hospitality industry for the last three and half decades. He has evolved learning from his experiences i.e. F&B Cost Control, Hotel Night Auditing, establishing vendor selection and management norms, seeing through day to day and operational procurement along with progress of the renovation process, establishing international linkages in different countries for procuring for the esteemed organization where he has had a chance to work. They are (in the chronological order) Maurya Sheraton, Welcome Hotel Asia Jammu, Siddharth, Hyatt, and Le Meridien.
Amarjit Singh Ahuja ha been instrumental in establishing effective costing norms and systems for maintaining efficient procurements.
Beside all this he is President and Founder Member of Purchasing Professional Forum India (PPFI) and Members of advisory board of SIAL Food & IHE Noida.