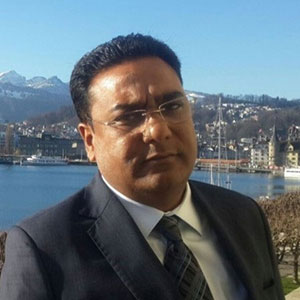 Director - Bajoria Foods Pvt Ltd

Convenor - Forum of Indian Food Importers (West)
Sanjey Bajoria has over 20 + years of experience in Importing & Distribution of Imported Food Products in the Indian market. He has an excellent understanding of the growing trends in the country with an ability to anticipate the needs of kids, youth and adults.
Sanjey Bajoria's knowledge of local and neighboring areas and being a member of a strong networking team that offers vital inputs on business development gives him the edge in conceptualising and launching new products.
He started Bajoria Foods Pvt. Ltd. In 1996 and started importing confectionery in the year 1998. Sanjey Bajoria launched American Garden in the year 2004 which is considered as one of the most successful International Food & Grocery brands in Indian market.
Represents FIFI (Forum of Indian Food Importers) as the Convenor for Western India.