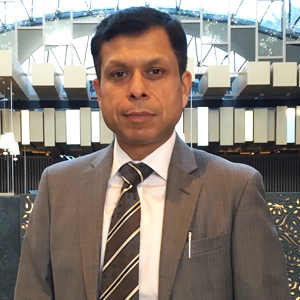 Managing Director - Greendot Health Foods Pvt Ltd
Under its flagship brand 'CORNITOS', Vikram Agarwal runs his business with passion and a firmly practical approach & emerging as a well known name in FMCG Sector in India. He is a strategic leader with a vision to bring in Agro-based healthy snack manufacturing process lines into the country.
Vikram Agarwal is a firm believer in the Blue Ocean Strategy – creating innovative products – Quinoa Nachos and Veggie Nachos for the snack market.
Over the last 25 years, Vikram Agarwal has gained massive experience in professionally managing diversified business from Electricals to Jute Industry to FMCG under the leadership of his father, Mr. S.P. Agarwal, a founder of GC group of Companies, having group turnover of over Rs 210 crores, a leading manufacturer & exporter of electrical components in India, since 1978.